ORIGINAL PIZZA LOGS® ARE AVAILABLE IN PEPPERONI & CHEESE 


Cargill's Clear Valley oils offer high stability, superior performance and clean flavor. Plus, the nutritional profiles of our products can support nutrient content claims that appeal to health-conscious consumers while boosting your market share.
Whether your top concern is nutrition or performance, we can deliver the high oleic oil that is right for your product formulation needs.
Clear Valley® CV 65 High Oleic Canola Oil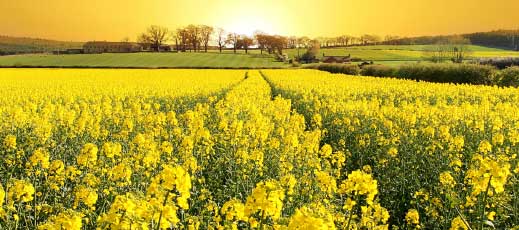 Our high oleic canola oils provide high stability for our customers through longer shelf life, a clean flavor, low levels of saturated fat, and zero grams of
trans fat per serving. (14 g serving size)

Austin Blues BBQ
BBQ Pulled Chicken

BBQ Pulled Pork

BBQ Beef Brisket

BBQ Ribs
Niman Ranch – Snack Packs (3 oz packs)
Artisan craft using old-world techniques

Uncured – no nitrates, no nitrites

No artificial ingredients or preservatives

No added fillers such as dried milk or corn syrup
When you need a meal on-the-go, don't compromise – chose Niman Ranch Gourmet Provisions. Made with exceptional ingredients to satisfy your appetite. Many varieties to choose from!
Tio Gazpacho
We are Tio Gazpacho, a tasty line of chilled soups that are drinkable. Portable. And totally lovable. Because we not only taste bueno, we are made bueno.
We've partnered with world renowned, award-winning restaurateur, Chef José Andrés to bring this Spanish staple to you. Together, we created delicious Tio Gazpacho drinkable soups made from simple all-natural ingredients. A quick and nutritious meal has never been so easy. Mildly spiced and wildly addictive, these bold varieties are sure to make your mouth happy.
Happy Moose Juice
A San Francisco Bay Area fresh pressed juice company.  The healthiest, most unique flavors on the market.  Made with the freshest, organic ingredients.
---
Hobb's Applewood Smoked Meats
A local, family-owned business.  A wide selection of smoked meats, including an incredible smoked salmon available – made with care.  Please request more information today.
---
Lev's Kombucha
Made locally right here in the middle of the San Francisco Bay on Treasure Island.  One of the best-tasting Kombuchas available. 
Try it today – now sampling.
View in Order Site